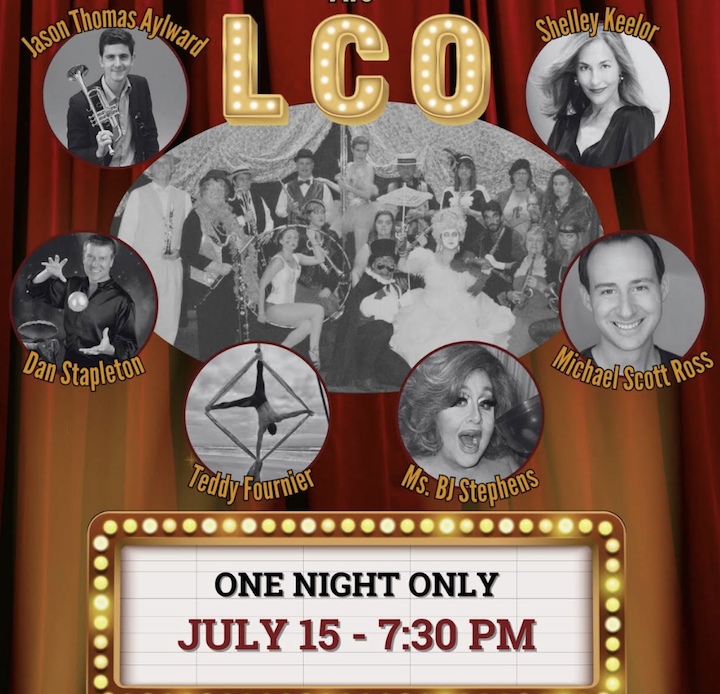 Do you ever feel nostalgic for nights huddled around the television set with family as The Ed Sullivan Show started? Over the course of an hour, he'd introduce a variety of acts — from plate spinners to rock stars to comedians — sure to please every audience member.
If you miss it, then consider taking a drive down to Orlando next month for a night reminiscent of vaudeville and classic variety shows.
The LCO (Orlando's Premier Chamber Pops Orchestra and Big Band) is returning with its 2nd Annual Vaudeville Spectacular, featuring a 35-piece band led by Rick Kissinger, founder of Licorice Stick Entertainment. Attendees will hear jazz, pop, swing, and recognizable hits from Broadway and Hollywood.
The variety show is Saturday, July 15, in the Alexis and Jim Pugh Theater at the Dr. Phillips Center for the Performing Arts. The show begins at 7:30 p.m.
The orchestra will not be alone on the stage. They will be joined by Florida-based vocalists Shelley Keelor and Michael Scott Ross, along with magician Dan Stapleton, solo trumpet player Jason Aylward, and aerialist Teddy Fournier. Drag diva, Ms. BJ Stephens, will sing several songs as well, including, "Whatever Lola Wants."
The show will also be the world debut of Steel Drum's duet "From North to South" written by central Florida's very own composer, Adam Grim.
LCO, a 501c3 not for profit, consists mostly of professional musicians, educators and performers with years of talent, and has been entertaining Orlando audiences since 2002. 
Additional information and tickets can be found here: https://www.drphillipscenter.org/events/tickets/2023/lcos-2nd-annual-vaudeville-spectacular/