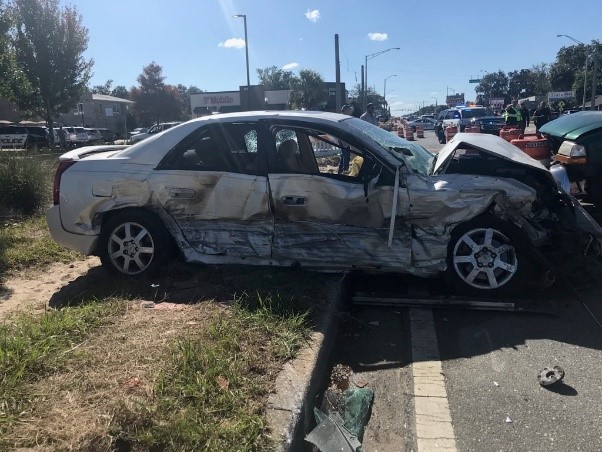 A Village's woman experienced a frightening ordeal after a man broke into her house and stole her Cadillac this morning.
Around 7:30 a.m., Michael A. Prouty, 39, forced his way into a residence on Ballesteros Drive where he engaged in a brief struggle with a woman before fleeing the scene with her cellphone, purse and Cadillac, according to a statement from the Sumter County Sheriff's Office.
The stolen Cadillac was spotted in Ocala around 11 a.m., and with coordination with the Ocala Police Department, officers were able to pursue Prouty before he crashed the vehicle and fled on foot. When officers apprehended Prouty, he was in the process of attempting another carjacking.
Prouty has a history of criminal charges. He was released from prison in February after serving a five-year sentence for robbery charges. His criminal record dates back to 2000 and includes 12 felony convictions and robbery charges. He is listed as a career offender.
Prouty is currently facing several charges in Sumter County.