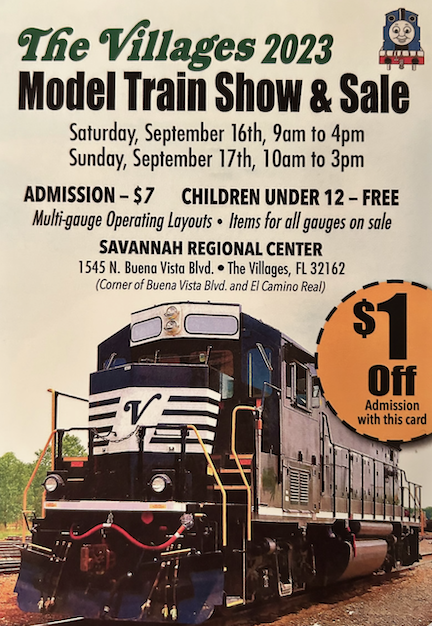 The Villages Model Train Club returns with its second vendor show and sale of the year this weekend.
All enthusiasts are welcome to enjoy more than 50 vendors from across the of Florida who will be displaying sets as well as selling items. Some items for sale include model trains, train parts, accessories, toys and shirts.
The two-day event will run from 9 a.m. until 4 p.m on Saturday and 10 a.m. until 3 p.m. on Sunday.
Admission to the event is $7 — anyone who prints off the show coupon will get a dollar off of admission. Children under the age of 12 will be admitted for free.
The event will be held at the Savannah Center at 1545 North Buena Vista Boulevard.
The show coupon can be found here.